BRUSH CABLE ENTRY IN TOP OF THE DESK
MAGNAT-SUBDESK:


Hinged cover with brush built-in the table top/ desk. It ensures permanent access to the cable channel.
Due to its modern and simple design, not only MAGNAT-Subdesk makes the work environment more comfortable, but also improves the aesthetic of desk.
HOUSING:
MAGNAT-Subdesk can be made of sheet steel painted in RAL9005 (black), RAL9006 (grey) or RAL9003 (white colour) and ground stainless steel. It can be also chrome-plated. Another colours from RAL palette available on request.
Total dimensions of 4M model WHD 259x149x28mm, mounting hole dimensions 240x135mm
Total dimensions of 6M model WHD 349x153x28mm, mounting hole dimensions 326x135mm
Total dimensions of 7M model WHD 392x153x28mm, mounting hole dimensions 369x135mm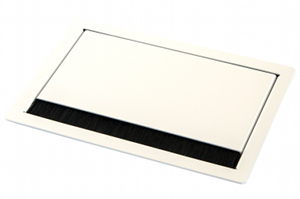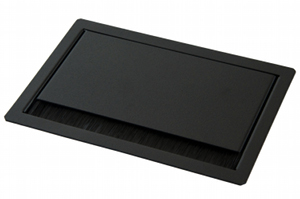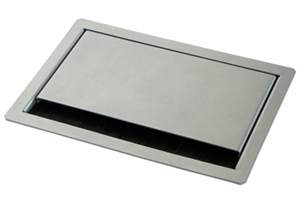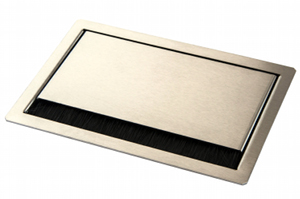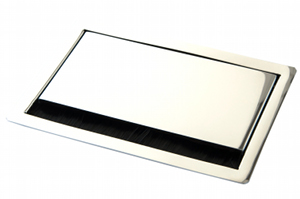 white
(RAL9003)
black
(RAL9005)
grey
(RAL9006)
stainless steel
(INOX)
chrome-plated
(CHROME)